Alvium 1800 U
First pick for machine vision
Alvium 1800 U is a small and powerful industrial camera.
Benefit from high image quality at a great price-performance ratio!
Alvium 1800 U – Your entry into high-performance imaging
Industrial USB cameras with attractive price-performance ratio
Alvium 1800 U is your entry into high-performance imaging with ALVIUM® Technology for industrial applications. Equipped with the newest generation of sensors, these small and lightweight cameras deliver high image quality and frame rates at the best price-performance ratio. With its USB3 Vision compliant interface and industrial-grade hardware, it is your workhorse for different machine vision applications whether it is on a PC-based or an embedded system.
Alvium 1800 U is a small and powerful industrial camera. Benefit from high image quality at a great price-performance ratio!
Various sensors: Select between CMOS sensors from ON Semi and Sony, including NIR (near infrared), for your individual applications.

Image reproduction quality: Get the best out of your lens-to-sensor combination by high-precision Alvium Sensor Alignment.

Intelligent power management: Design low-power or even battery-powered systems.

USB 3.1 Gen 1: Install our VIMBA Suite and get your first images easily.

Industrial-grade hardware: Design reliable applications by the Micro-B USB 3.1 Gen 1 connector with screw locks.
Resolutions: up to 24.6 megapixels
Sensor: CMOS global and rolling shutter sensors from Sony and ON Semi
Frame rates: up to 691 frames per second
Housing options: Bare Board, Open Housing, or Closed Housing
Lens mount options: C-Mount, CS-Mount, or S-Mount
Image colors: Monochrome, color
Spectral sensitivity: from ultraviolet (UV) to shortwave infrared (SWIR)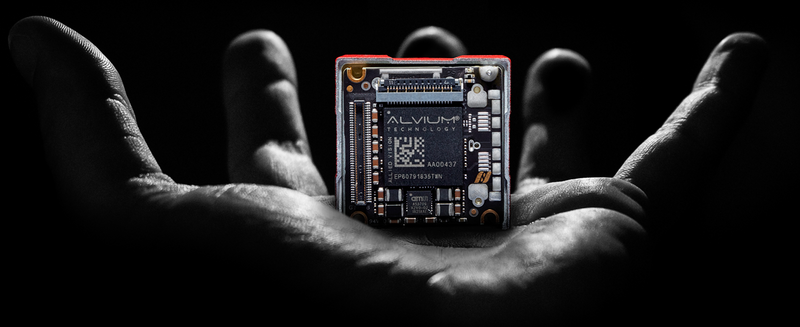 Powered by ALVIUM Technology
ALVIUM® is a powerful, energy-efficient processor including an Image Signal Processor (ISP) and an Image Processing Library (IPL). It allows image corrections and pre-processing on the camera to optimize image quality and throughput for your application while offloading your CPUs on the embedded system.
The right accessories for every application
The Alvium 1800 U camera series can be equipped with several accessories. Click the button below to see compatible lenses, interface and I/O connections, and tripod adapters.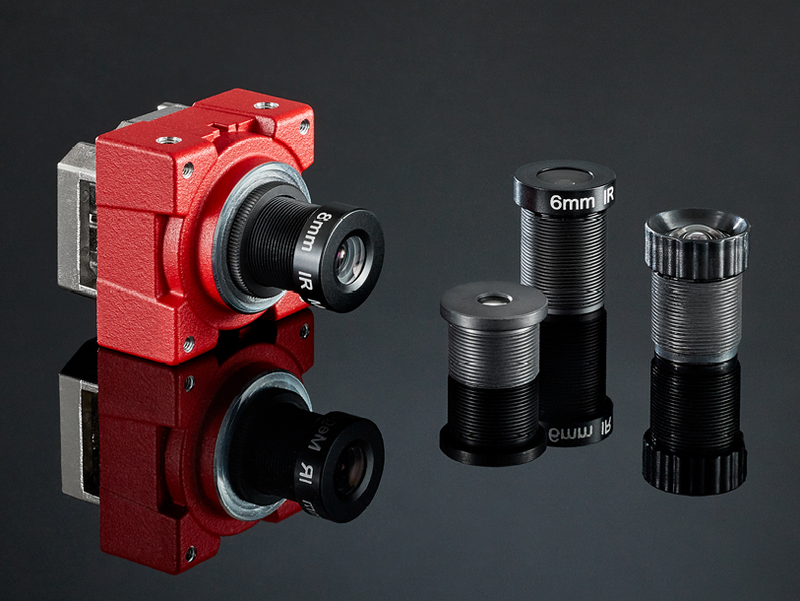 Perfectly connected – thanks to powerful software
Have you heard of Vimba X, our new fully GenICam-compliant SDK (software development kit)?
Thanks to our in-house software you can easily integrate our cameras into any system and manage them centrally.
Vimba X runs on Windows 10 and 11, Linux, and Linux ARM (all 64-bit).
With Vimba, you can acquire images and control your Allied Vision camera instantly, program complex vision applications or connect to third-party libraries.