Embedded Vision Solutions
Discover Allied Vision's Embedded Vision products and ecosystem.
We provide embedded system developers access to high-performance, industrial-grade camera modules and pave the way from PC- to embedded systems for machine vision engineers. With our Alvium Camera Series we offer easy hardware and software integration in embedded applications. Powered by the revolutionary ALVIUM® Technology, a unique System-on-chip designed by Allied Vision, the Alvium 1500 and Alvium 1800 Series deliver industrial performance to embedded vision with many benefits for system engineers.
Broad sensor variety
Advanced image pre-processing
Compact form factor
Low power consumption
Industrial standards
Excellent price/performance ratio
Alvium 1500 C
CSI-2 camera module for embedded applications
Alvium 1800 C
High-performance CSI-2 camera for embedded applications
Alvium 1800 U
Industrial USB camera for the entry into high-performance imaging
Allied Vision approved accessories have been selected by our experts to deliver best possible image quality to your application with the greatest possible reliability. Our technicians and engineers conduct extensive tests with accessories such as adapter boards, lenses, and interface cables in combination with our cameras. That way, we can recommend the best possible accessories and ensure maximal performance of your Allied Vision camera.
Software
Alvium CSI-2 camera modules
To operate Alvium CSI-2 cameras on your vision system, Allied Vision provides different access modes:
Direct Register Access (DRA) to control the cameras via registers for advanced users.
Video4Linux2 Access allows to control the cameras via established V4L2 API and applications like GStreamer and OpenCV.
Open-source CSI-2 drivers are available on GitHub for different boards and system on chips (SoCs).
Alvium USB3 camera modules
Alvium USB cameras can be easily integrated into embedded systems with Allied Vision's Vimba Suite, a future-proof, platform-independent SDK for all Allied Vision cameras with USB3 Vision Interface. GenICam-based Transport Layers support the Alvium USB cameras and can automatically connect them to third-party software solutions such as MATLAB, OpenCV, Halcon, CVB, and many more.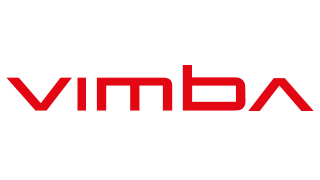 Driver
The NVIDIA CSI-2 driver for NVIDIA Jetson Nano, TX2, Xavier NX, and AGX Xavier with Jetpack 4.4 supports all current and future Alvium camera modules with MIPI CSI-2 interface, no matter which sensor the camera module uses. With minimal development effort, various cameras can be tested with different sensors, diverse resolution variants of a system can be developed, or existing systems can be upgraded to latest sensors. This not only saves time, but also significantly reduces development costs. Comprehensive documentation and support further facilitate system integration and simplifies prototyping. The one common driver for NVIDIA's Jetson SoMs is available on Github.com.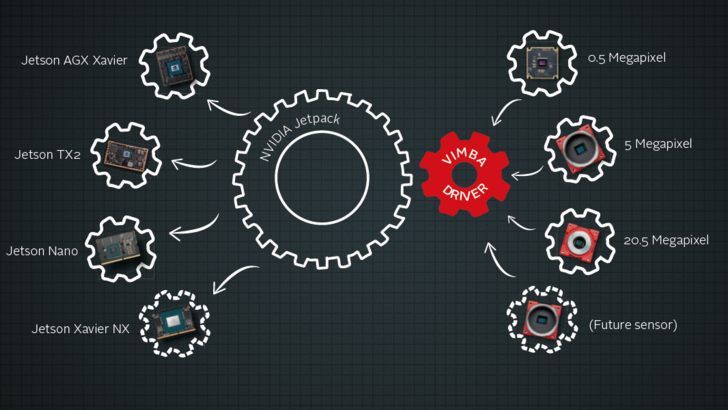 You are looking for a complete embedded solution? Or just the right partner for your hardware or software development? We have an answer for you by bringing the right partner to the table. Allied Vision has teamed up with partners specialized in embedded and machine vision to provide our customers easy hardware and software system integration. We are constantly expanding our embedded ecosystem.
Besides our listed partners, we have many more that can support your used case, for example, if you look for an AI platform solution for ITS or Quality Inspection. Or the whole stake from embedded development, integration, and full assembly.
Let's get started!