Improving Lab Automation with excellent Laboratory Cameras and Artificial Intelligence (AI)
Fast time-to-market with the best embedded solution for your medical laboratory equipment
Are you concerned about the trade-off between a fast product launch and utilizing the best solutions in your next medical laboratory or testing equipment? We can help!
The Covid-19 pandemic has proven how important a fast product development track is. Test and laboratory equipment in medical diagnostics like PCR reader, cell counting, high content screening, and DNA sequencer are urgently needed. Nevertheless, the clinical outcome is crucial and can be improved by using Artificial Intelligence (AI) in an embedded solution design and with excellent laboratory cameras.
This is possible with Allied Vision and its partners. We help startups, ODMs and OEMs who want to develop innovative imaging applications for medical devices in the diagnostic lab, such as point of care systems, and focus on their own core competencies.
Improving lab automation with AI on fast track
You do not want to lose time, but start directly with prototyping?
Deploying a complete embedded vision solution utilizing AI in a compact design with MIPI CSI-2 interface can be a complex and time-consuming task.
Several factors need to be considered, such as determining where processing should take place: on the edge, on a host, or in the cloud. What type of System on Chip (SoC) board to use? What Software Development Kit and drivers are needed? Allied Vision helps you answer these questions and provides comprehensive support.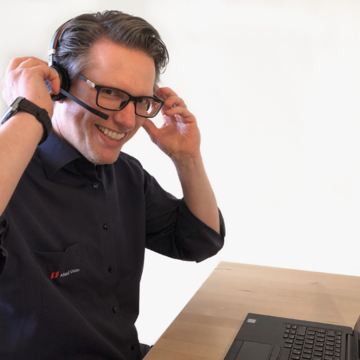 We have a strong partner network with companies specialized in AI and embedded vision to select optimal vision components and software for your medical applications.
Lars Schüler, Business Development Manager at Allied Vision
Our Embedded Ecosystem - Strong Partners at your side
We connect the dots, providing you with the best embedded vision solution
Allied Vision is one of the leading camera manufacturers worldwide. We are certified according to the quality management standard for medical equipment DIN EN ISO 13485. Our experts accompany you throughout the entire project life cycle and are at your side with the best know-how for all questions concerning your medical application.
Our Alvium camera series, which is also available as board-level camera, fully supports the Mipi CSI-2 interface, the GenICam vision standard, and gives you the chance to easily start prototyping, e.g., with our Jetson Starter Kit. Our CSI-2 drivers are open source and can be found on Github. If you need deeper embedded support, we can connect you with our partners like NVIDIA, Connect Tech, Antmicro, and many others.
Antmicro is an embedded technology company which combines latest software and hardware technologies to create advanced products for customers. With their experience in the market and unrivalled know-how they provide from hardware design, driver development, FPGAs up to application design everything system designers need. Partnering with Antmicro enables Allied Vision customers to fill their gaps in know-how, improve their own development and achieve time to market requirements. Antmicro and Allied Vision have teamed up in the software integration of Alvium cameras into the NVIDIA Jetson platform.
Connect Tech Inc. is NVIDIA's largest global embedded hardware partner offering a wide array of NVIDIA® Jetson™ solutions, as well as embedded solutions for a variety of industry standards including COM Express®, SMARC, and more. With over 35 years of embedded computing experience, Connect Tech's range of proven technology includes complete embedded systems, carrier boards, thermal solutions, embedded switches, and more. With in-house design and manufacturing services, Connect Tech can provide fast turn-around of custom design services, taking you from development to deployment in record time.
With their Jetson module family NVIDIA provides high-performance and low-power systems, suitable to solve real-time artificial intelligence (AI) requirements at the edge. Together with the Alvium camera series building GPU powered embedded vision applications have never been so easy.
Our expert Lars Schüler is happy to help!
Let's get together to discuss your current medical project. We check your requirements for all your software, firmware, and hardware building blocks and find the best solution to your need.
Are you unsure how to start with embedded vision in the lab automation sector? Or do you want to learn more about the camera integration in your medical device? Maybe you are curious about the price?
Simply fill out the form and get in contact with our expert Lars Schüler!