Robust housing, modular design
Compact, flexible, modular IEEE 1394a XGA C-Mount camera
Discontinued
Technical data
| | |
| --- | --- |
| Interface | IEEE 1394a - 400 Mb/s, 1 port |
| Resolution | 1628 (H) × 1236 (V) |
| Sensor | Sony ICX274 |
| Sensor type | CCD Progressive |
| Sensor size | Type 1/1.8 |
| Pixel size | 4.4 µm × 4.4 µm |
| Lens mount (default) | C-Mount |
| Max. frame rate at full resolution | 12 fps |
| ADC | 12 Bit |
| Image buffer (RAM) | 8 MByte |
| | |
| --- | --- |
| Bit depth | 8-10 Bit |
| Monochrome pixel formats | Mono8, Mono16 |
| Raw pixel formats | Raw8 |
| | |
| --- | --- |
| Operating temperature | +5 °C to +45 °C |
| Power requirements (DC) | 8 V to 36 V |
| Power consumption | <3 W (@ 12 VDC) |
| Mass | <120 g |
| Body dimensions (L × W × H in mm) | 72 × 44x 29 (including connectors) |
| Regulations | CE: 2014/30/EU (EMC), 2011/65/EU, including amendment 2015/863/EU (RoHS); FCC Class B |
Marlin cameras are equipped with many useful real-time image pre-processing functions. They are performed by the FPGA inside the camera – with no additional CPU load on the host, so that an inexpensive system is sufficient.
Programmable look-up table (LUT), white balance, hue, saturation
Debayering

Gain

Auto/manual

Manual gain control: 0 to 24 dB

Exposure

Auto/manual
Exposure time: 59 µs to 67 s

Color correction
Shading correction
Sub-sampling, 2x binning (b/w)
Area of interest (AOI) with speed increase
Sequence mode - changes the image settings on the fly
Image mirror
Deferred image transport
SIS (secure image signature, time stamp for trigger, frame count)
Storable user settings
With its modular and flexible design and the real-time pre-processing functions, this Marlin camera fits for many applications:
Machine vision
Quality control
Industrial inspection
Intelligent traffic systems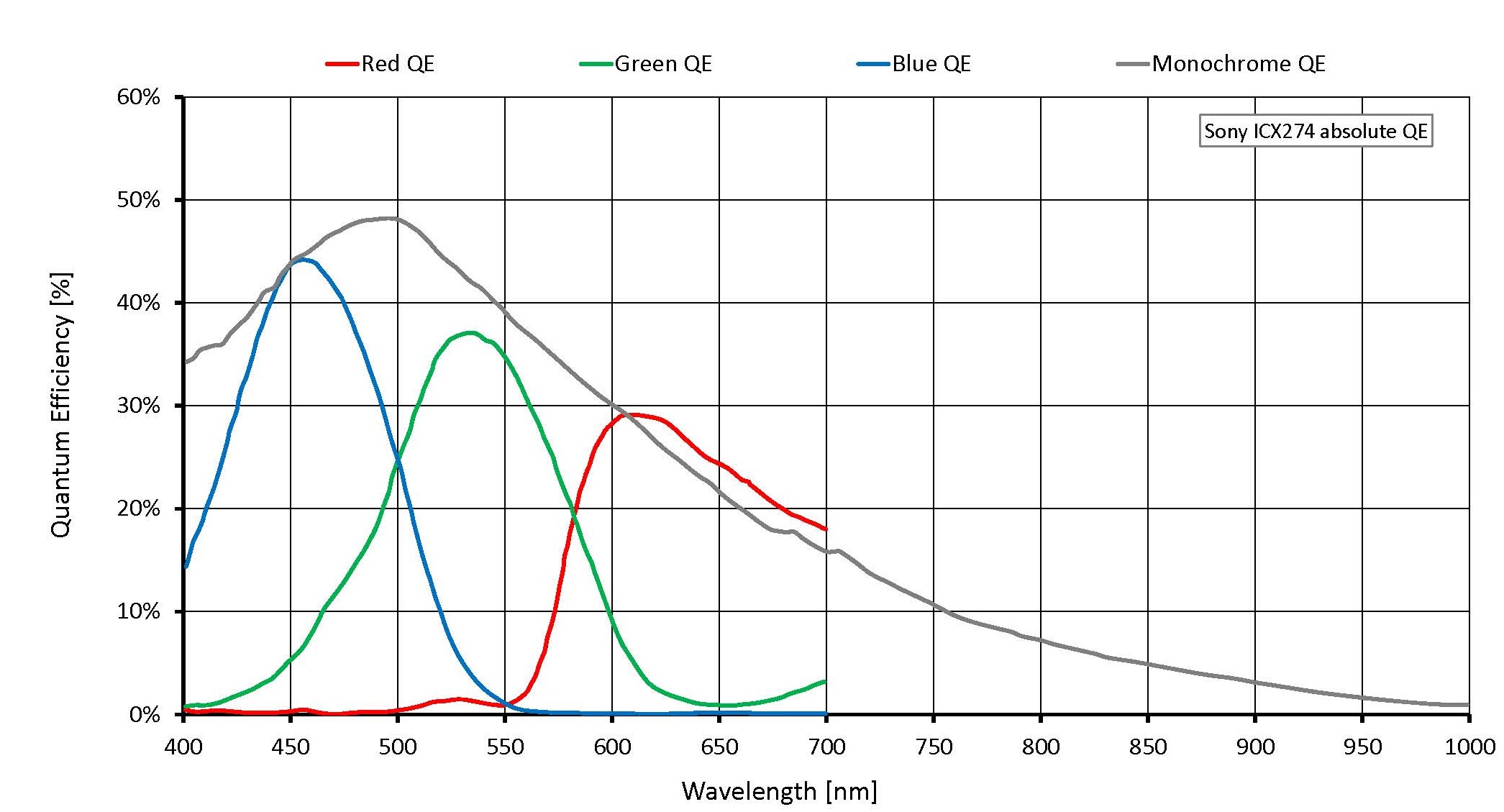 Accessories
Allied Vision approved machine vision accessories have been selected by our experts to deliver best possible image quality to your application with the greatest possible reliability. Our technicians and engineers conduct extensive tests with accessories such as lenses and interface cables in combination with our cameras. That way, we can recommend the best possible accessories and ensure maximal performance of your Allied Vision camera.
Perfectly connected – thanks to powerful software
Have you heard of Vimba, our platform independent SDK (software development kit)?
Thanks to our in-house software you can easily integrate our cameras into any system and manage them centrally.
Vimba runs on Windows, Linux, and Linux for ARM.
With Vimba, you can acquire images and control your Allied Vision camera instantly, program complex vision applications or connect to third-party libraries.