Medical imaging in the healthcare industry has a critical role in nearly all medical diagnoses. There is consistent growth in this field due to various benefits to healthcare practioners and patients. Diseases are detected faster and treatments become more effective. Concurrently, macro trends in healthcare like artificial intelligence, augmented intelligence, telemedicine, remote surgery, and control of epidemics like COVID-19 open up new medical fields for solutions in vision and imaging.

Next to the big three in imaging – X-ray, MRT, and ultrasound – cameras and sensors modules enable a wide range of applications in in-vitro diagnostics, endoscopy, ophthalmology, surgery, dentistry, ENT, oncology, cardiology, and in clinical care. New technologies like 3D imaging, multiparametric endoscopy, operation monitoring with hyperspectral, optical coherence tomography (OCT) bring new requirements to cameras.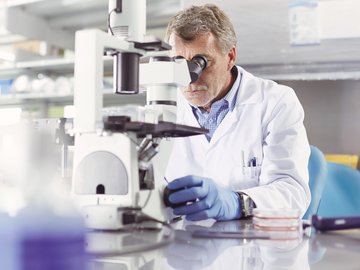 Microscopy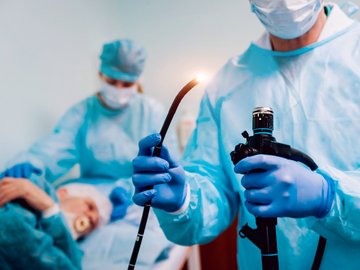 Endoscopy
Dental Lab Scanners
Nuclear imaging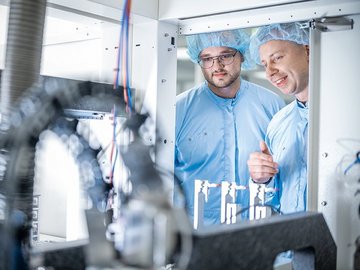 Lab automation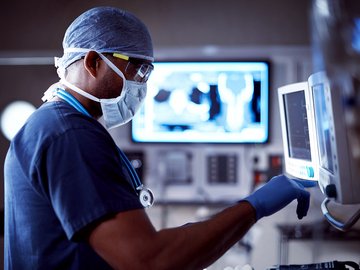 Medical imaging equipment
For more than 30 years, Allied Vision has been helping people to reach their imaging goals. By focusing on what counts for each customer, Allied Vision finds solutions for every application, a practice which has made Allied Vision one of the leading camera manufacturers worldwide in the machine vision market.
We hold an ISO 13485 certification for the development and production of cameras for medical devices.
If you want to use our cameras in a medical device, please contact us.
We discuss with you your requirements based on your application and the relevant medical regulations. All requirements will be signed in a Quality Assurance Agreement (QAA).
Our camera recommendation
For: Easy integration
The design of medical devices for examinations and treatment of patients is determined by standards and the patients safety. It is therefore advantageous if a camera can be integrated into a system in as many different ways as possible.
For: Compact design
Medical devices like endoscopes or dental scanners require a certain level of miniaturization. Small size and light weight are crucial.
Manta - board-level cameras
Our versatile Manta was designed to accomodate any vision system application. From sensor positions and angled-head options to board-level with flex cable-attached sensor board and lens mount, Manta truly offer you the flexibility to design in cameras when space is an issue.
Alvium 1500 C
The Alvium 1500 C series is available as a 27 × 27 mm single board module and can easily be integrated into compact systems.
For: Camera synchronisation for 3D applications
3D scanning techniques open new possibilities for medical diagnostics and treatment in various disciplines. Accurate synchronization and precise triggering of one or more cameras are essential for these applications.
For: Infrared sensitivity
Infrared light penetrates certain materials - also organic ones. For example, OCT (Optical Coherence Tomography) uses near-infrared light to take cross-section images of the retina in the human eye, so that ophthalmologists can see each of the retina's distinctive layers.
Mako G
GigE Vision Mako cameras support IEEE 1588 Precision Time Protocol (PTP) and Trigger over Ethernet (ToE) Action Commands, enabling precise synchronization of multiple cameras and devices within an Ethernet network.
Alvium SWIR
Alvium SWIR cameras are the smallest industrial grade low-power uncooled SWIR core modules on the market. Equipped with the new IMX990 or IMX991 SenSWIR InGaAs sensor from Sony, the SWIR camera modules provide you high image quality and frame rates at small size, low weight, power, and costs (SWaP+C).