Automation, robotization, industry 4.0, integration of quality control in the running production or at the end of the production line, increasingly faster cycle and throughput times with a growing number of product variants, zero-error tolerance, digital networking, artificial intelligence, deep learning systems - these are some of the developments that are increasingly determining the industrial working environment.

Regardless of the industrial sector, vision systems are indispensable in automated processes if you want to meet today's requirements for production speed and quality. The specific tasks of camera-based systems can be very different: from pick and place and sorting, defect detection and non-conformity check to metrology and measurement.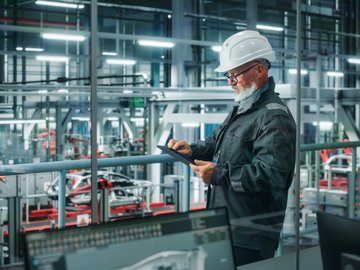 Automotive
Robotics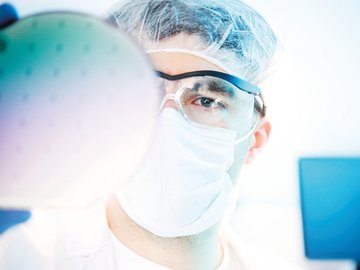 Semiconductors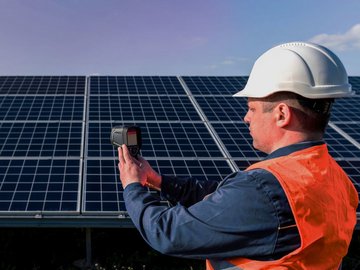 Photovoltaics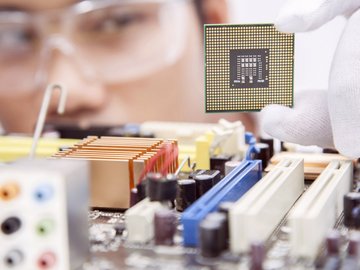 Electronics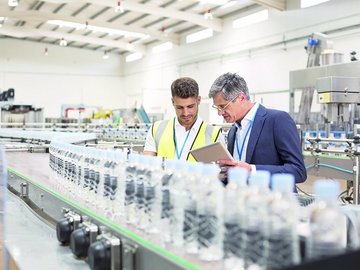 Food & Beverages
Finding the right camera for your application
For more than 30 years, Allied Vision has been helping people to reach their imaging goals. By focusing on what counts for each customer, Allied Vision finds solutions for every application, a practice which has made Allied Vision one of the leading camera manufacturers worldwide in the machine vision market.
Our engineers design digital cameras with a large scope of resolutions, frame rates, bandwidths, interfaces, spectral sensitivities, sensor technologies, and technical platforms.
Our camera recommendations
For: High resolution images
To detect even the smallest defects or to precisely inspect very tiny parts many industrial applications such as PCB or display inspection require a high-resolution image.
For: Reliability
Especially for fully automated production lines, trouble-free operation is absolutely crucial. Even minor disruptions can cause downtimes that lead to massive losses. Therefore, cameras must operate seamlessly in various setups.
Prosilica GT Large format
Prosilica GT is a real high performer, offering resolutions of up to 31.4 megapixels and featuring CCD and the latest CMOS sensors.
Mako G
GigE Vision Mako cameras support IEEE 1588 Precision Time Protocol (PTP), packet resend mechanisms and show a very low failure rate in the field. Together with their industrial grade design, long cable lenghts and a wide selection of sensors they are the ideal choice for industrial applications.
For: Speed
Highly automated production processes are usually too fast for the human eye to be able to identify the causes of errors. Should problems arise at any point in the process, it costs time to find the root cause of the production stop. Preventing such outages and the time loss they entail ensures greater productivity.
For: Infrared sensitivity
Semiconductors made of silicon have become the principal component of almost all electronic devices. Silicon has the property to be transparent to infrared light. The ability to see through different materials beyond the visible spectral range is increasingly required, not only for wafer inspection but also for electroluminescence and hyperspectral imaging.
Goldeye SWIR
All Goldeye cameras are equipped with InGaAs sensor technology making them sensitive in the short wave infrared spectrum ranging from 900 nm to 1,700 nm. They are the perfect choice for industrial and scientific applications beyond the visible spectrum.
Alvium SWIR
Alvium SWIR cameras are the smallest industrial grade low-power uncooled SWIR core modules on the market. Equipped with the new IMX990 or IMX991 SenSWIR InGaAs sensor from Sony, the SWIR camera modules provide you high image quality and frame rates at small size, low weight, power, and costs (SWaP+C).