Game Changer in SWIR Imaging: Affordable Alvium SWIR cameras
Sony IMX990 and Sony IMX991
Innovative SWIR technology in a compact camera design at an affordable price
Our compact and light weight Alvium SWIR (short wave infrared) cameras are the ideal choice to build cost-effective OEM systems used in embedded and machine vision applications. Thereby, the industrial grade Alvium SWIR cameras and drivers provide a plug & play feeling whenever setting up your system solution.
Equipped with Sony's IMX990 and IMX991 SenSWIR InGaAs sensors, Alvium SWIR cameras deliver high image quality and frame rates at small Size, light Weight, and low Power consumption, including low Cost (SWaP+C). This makes them well suited for drones or handheld devices used in various industries such as, agriculture, mining, solar cell inspection or medical.
Reduce your overall system costs
Imaging in the visible and SWIR spectrum with a single camera
Alvium SWIR cameras support a spectral range from 400 nm to 1700 nm at high quantum efficiencies. This allows you to capture images in both the visible and SWIR spectra with a single camera and enables users to reduce overall system costs!
Thanks to the innovative InGaAs sensor architecture, the SenSWIR sensors offer a quantum leap in terms of pixel size (5 µm) and image homogeneity. In combination with a high-precision sensor alignment at production time, you can realize inspection systems supporting high requirements for image quality, resolution, and precision.
SWaP+C capabilities
Plug & Play application setup
GenICam compatible feature control
Modular housing design including board-level version
Multiple interface options
Extended temperature range from -20°C to +65°C
Available and short lead times
Alvium 1800 U/C-030 VSWIR
Sensor Model: Sony IMX991 SenSWIR
Resolution: 656 (H) x 520 (V), 0.3 MP (VGA)
Frame Rate: 223 fps
Pixel Size: 5 μm
Optical format: Type 1/4
Weight: 20 g (bare board), 50 g (open housing), 70 g (closed housing)
Alvium 1800 U/C-130 VSWIR
Sensor Model: Sony IMX990 SenSWIR
Resolution: 1296 (H) x 1032 (V), 1.3 MP (SXGA)
Frame Rate: 119 fps
Pixel Size: 5 μm
Optical format: Type 1/2
Weight: 20 g (bare board), 50 g (open housing), 70 g (closed housing)
Application Examples
Agriculture: Unmanned aerial vehicle (UAV) based spectral remote sensing
Semiconductor industry: Inspection of solar cells and chips
Hot-end Glass Inspection: Early crack detection
Recycling industry: Material sorting
Medical industry: Handheld devices for skin inspection
Autonomous robots and vehicle: Navigation in challenging light and environmental condition, e.g. seeing through dust and haze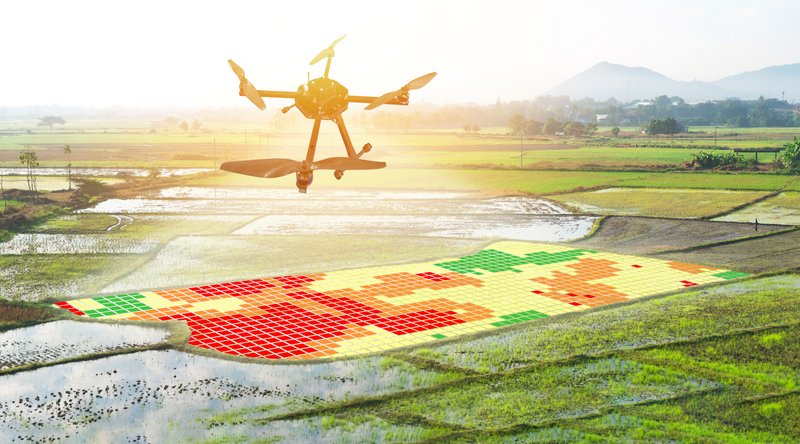 Outstanding SWIR camera performance in an affordable package!
Contact our experts today